Dynamic Real Estate Web Development
We build premium, custom real estate websites
Dynamic real estate websites your customers will love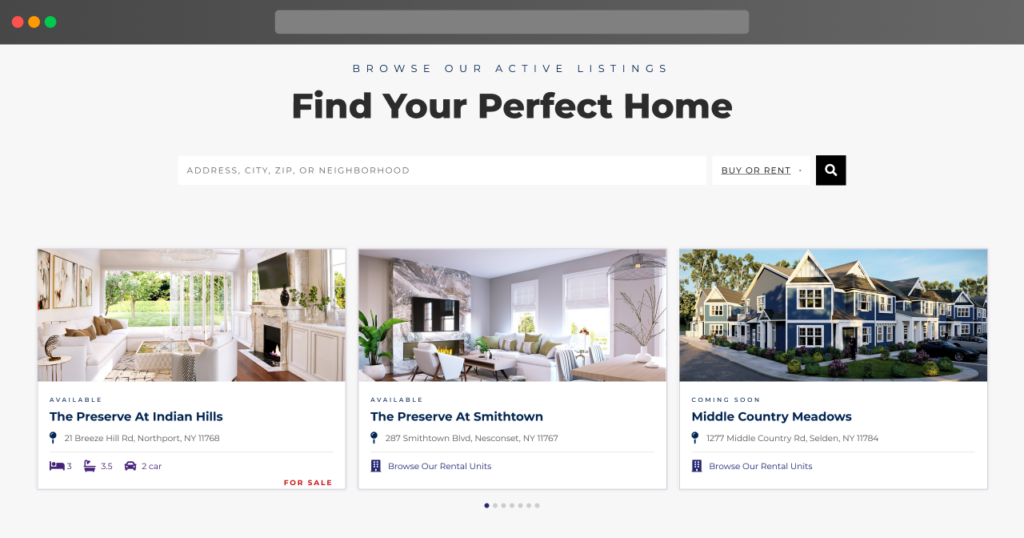 If you're looking to sell properties, or showcase a world-class development portfolio – we've got you covered
With a dynamic property listing feature, your website can allow users to search and filter through your listings based on various details and amenities. This can make it easier for users to find the properties that meet their specific needs and preferences, resulting in a better user experience.
We're An Award-Winning Agency
"I was very pleased with the final product and I am hearing the same from our customers. I speak with potential customers daily, and they always compliment the website's user-friendliness and aesthetic."
"Anyone that needs a website will always and only be referred to Launch Site LLC. They deserve the loyalty and earned it."
If you're in the real estate industry, having a website that showcases your properties is essential. A premium real estate website can be a powerful tool for attracting potential buyers and sellers and can set you apart from your competition.
Whether you're a real estate developer, brokerage, agent, or property manager a modern website will give your business that premium feel it deserves.
Everything your real estate website needs